Fremont History Articles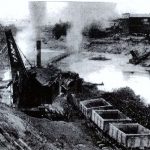 Seattle's earliest white settlers saw immediately that it would be possible to connect its freshwater lakes to the saltwater Puget Sound by means of a canal.  At a Fourth of July picnic in 1854, Thomas Mercer proposed the name of Lake Union because that body of water was in the middle between Lake Washington to the east and Puget Sound to the west.
Seattle settlers of the 1850s Thomas Mercer and David Denny took land claims at the south end of Lake Union near today's Seattle Center.  
3500-3506 Fremont Ave N.
The J.P. Dean Building was named for Mr. Joseph P. Dean, the original building owner. Mr. Dean was a millwright who lived at 1554 NW 50th St. He worked at the Fremont sawmill in the 1890s but later moved to Ballard and worked at the Seattle Cedar Lumber Manufacturing Company. He was promoted from millwright to foreman to master mechanic during his career at Seattle Cedar Lumber. His handsome Queen Anne style 1902 house still stands prominently at the NE corner of 17th NW &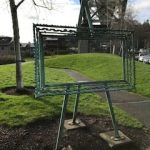 At the very bottom of Troll Avenue, over the ramp entrance to Fremont Lake Union Center, a permanent and very decorative green iron frame stands waiting for your own open air masterpiece in Fremont.