Fremont History Articles
Greetings!  Welcome to the recently updated Fremont Historical Society website, made possible by grants from 4Culture/King County Lodging Tax Fund; and the Fremont Neighborhood Council. 
We will now be able to share historic photographs and research that tell the story of the Fremont neighborhood.
Over the coming weeks and months we will add to the online material with a timeline, information on historic residential and commercial buildings, and more.  We welcome your comments and questions.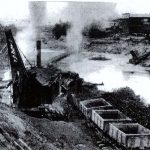 Seattle's earliest white settlers saw immediately that it would be possible to connect its freshwater lakes to the saltwater Puget Sound by means of a canal.  At a Fourth of July picnic in 1854, Thomas Mercer proposed the name of Lake Union because that body of water was in the middle between Lake Washington to the east and Puget Sound to the west.
Seattle settlers of the 1850s Thomas Mercer and David Denny took land claims at the south end of Lake Union near today's Seattle Center.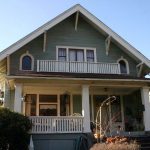 The Fremont neighborhood has a lively history which parallels the story of the City of Seattle's growth and development.
Just as in the beginnings of Seattle in what is now downtown, the earliest white settlers of Fremont were attracted by the availability of natural resources, most importantly water and timber.
Located just to the northwest of Lake Union, Fremont was on the banks of a stream which at first was called The Outlet,